When it wasn't possible to place tanks above ground or underground we had to get creative and the result was a suspended retention tank in an underground car park. 130 Ponsonby Road needed to retain 14,000L of water for re-use but had no space for above ground or underground tanks. They needed a solution that would safely store the water but wouldn't reduce the available car parking space.
Our Task
The area that was available for use, the basement car park, had limited access and a limited height in which to install a tank. APD were asked to develop a suspended tank design and to consult on how to safely and securely install the tank on site. The tank had to be able to withstand weight changes from empty to full without bending or deforming and the support structure had to be able to sustain the weight of the full tank.
Our Solution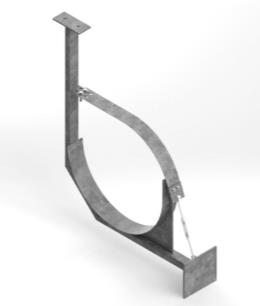 The team at APD designed a tank with a special profile pipe that would keep it from bending or breaking when raised into position or when filled with water. The overall length of the tank was 36m and it was 700mm in diameter (OD). To allow the tank to be safely transported and lifted it was made in 4 sections that were welded together onsite. The Completed tank weighed almost 2 tonnes. Once the tank was in place it needed to stay up there safely so the team also provided specially designed, seismically rated, brackets that could support a combined weight of at least 16 tonnes over the design life of the tank.
Not Just Tanks!
APD are experts in tank design but did you know we can also offer consulting services to support your installation? From support during design phase where we can work with engineers on the most cost effective & practical solutions to creative accessories to tanks like modified man holes and the support brackets designed for this project.
Features
No space for above ground or underground tanks.
Needed to safely store the water but not reduce available parking space.