Suspended Underground Retention/Detention Tank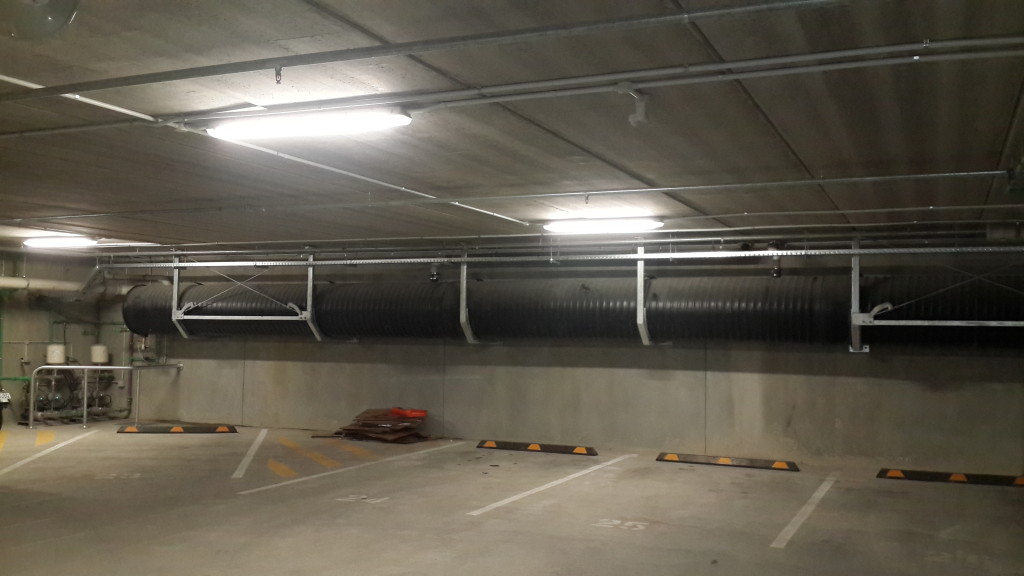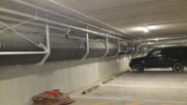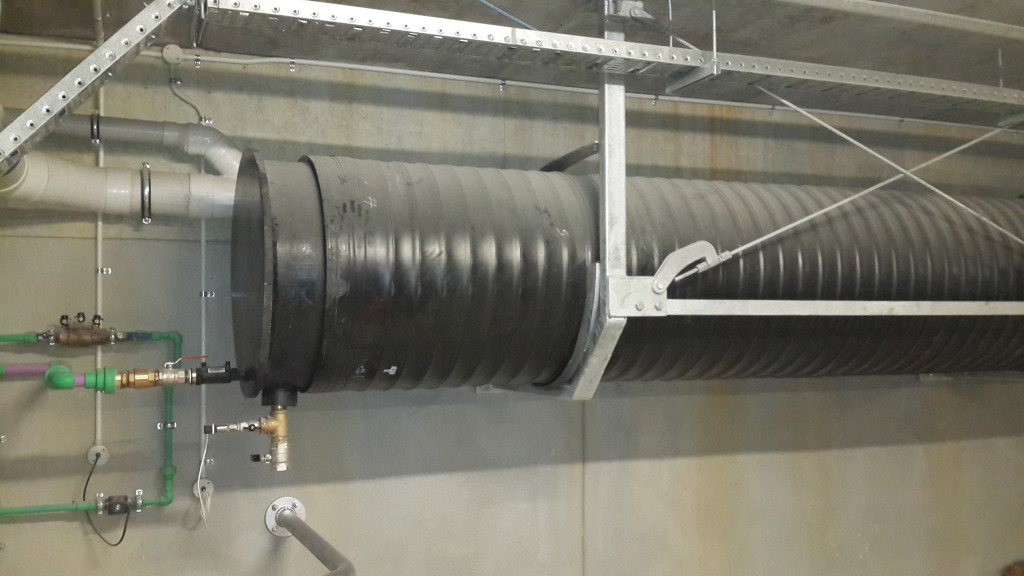 Description
APD was asked to design, build and install a Stormwater Retention/Detention Tank to be suspended from the ceiling in an underground car park of a new building. The purpose of the tank was to collect rainwater and re-use the water for the buildings toilet's.
Installation Challenge
A cylindrical tank mounted horizontally was used to achieve this. The overall length of the tank was approx 36m with an internal diameter of 700mm. The tank was built using a custom pipe designed specifically for the application and was made in 4 sections to allow for transport with final assembly and welding of the pipe occurring onsite. The brackets were designed to sustain a combined total weight of approx 16 tonnes and seismically rated.
As you can imagine the installation process of the tanks was challenging as each tank section needed to be lowered down a ramp into the basement of the building, welded together and then lifted and held in position while the brackets were fixed to the ceiling and walls.
Features
Suspended tanks
Rainwater collection
Similar Case studies
Subscribe for regular updates, your email address is required for subscription.